Signs To Look For If You Suspect That Your Tree Is Dead
Our beautiful trees provide shade in the summer and bring various birds and fauna to our gardens, which we enjoy watching year-round. Sadly, these majestic beauties can become infected with pests or disease that can do irreparable harm. Strong storms, winds, and heavy ice and snow can also wreak havoc on tree branches. The severity of this damage is sometimes more than the tree can bear, and it begins to die. But, how do you know when your tree is dying?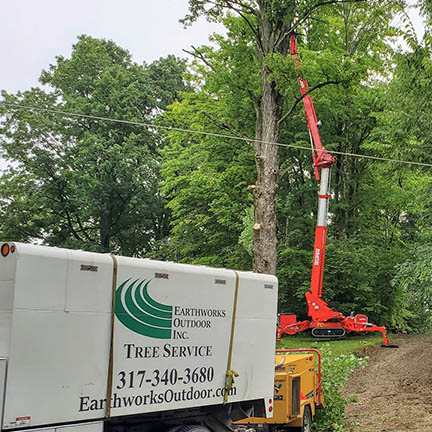 Visual Cues
When you are used to looking at the trees in your yard every day, it is usually obvious when there is a bald patch, a dead spot, or branches that are down. This is especially evident in the summer, as the dead, brown leaves stand out against the lush green around them. When you think of professional tree services, you typically think of tree trimming and tree pruning, but these pros can also offer valuable advice if you think your tree is dying.
Further Signs That Your Tree May Be Dead
Other than the obvious dead or bald spots you may see in a declining tree, there are signs that your tree may be beyond help. If there are a lot of branches with no leaves or live buds, the tree may not be able to be saved. If you see mushrooms growing around the bottom of the tree, this can also be a cue that the tree has died and is beginning to decompose. Keep an eye out for large cracks in the tree trunk and bark that is peeling off, as well.
How to Proceed
If you suspect that your tree may be dead or dying, you can contact one of our Tree Specialists. If everything seems to be dead and brittle, it is probably too late to save the tree. However, you should call a tree service professional right away to have them assess the situation and find out if they can help. The experts at Earthworks Outdoor, Inc. have the knowledge and experience to help you with anything the trees in your yard and gardens may need. We provide maintenance for you living trees and can perform full tree removal services and tree stump grinding if you have lost a tree. Reach out to us today at (317) 340-3680 if you have questions about your trees or simply need some help keeping your yard looking beautiful.
Contact Our Tree Specialist Today!