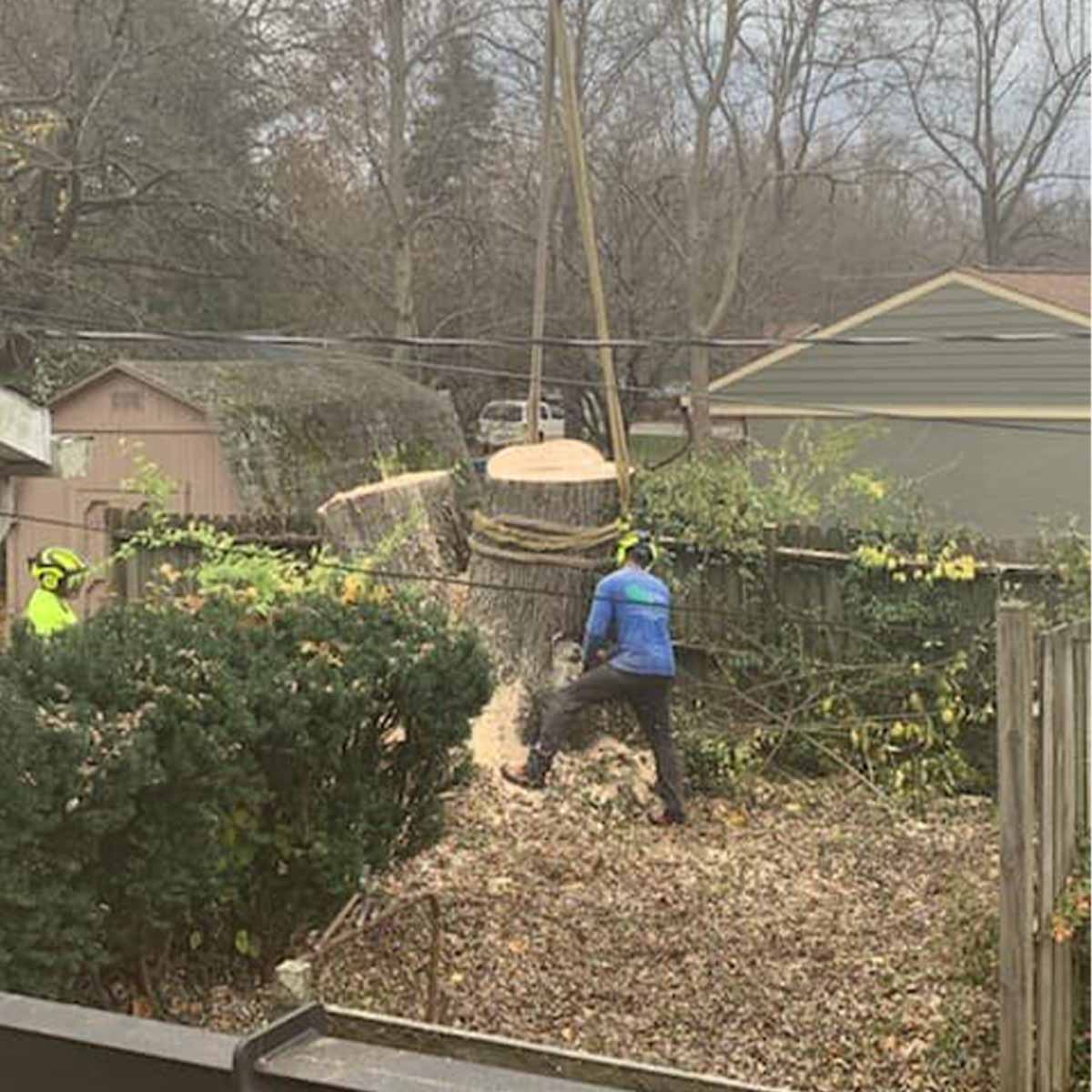 We Provide Stumping Removal
Tree stump removal is a process of completely removing the remains of a tree, including its roots, after it has been cut down. This is necessary for several reasons, including creating space for new trees, preventing the growth of new shoots, and improving the appearance of a landscape. Earthworks Outdoor is a professional tree care company that specializes in tree stump removal services.
Earthwork's experienced arborists have the equipment and expertise to safely remove tree stumps of any size, using the most efficient and effective methods. We use specialized tools such as stump grinders, excavation equipment, and chemicals to get rid of the stump. They we also take measures to protect nearby landscaping and property, ensuring that the surrounding area is left in good condition.