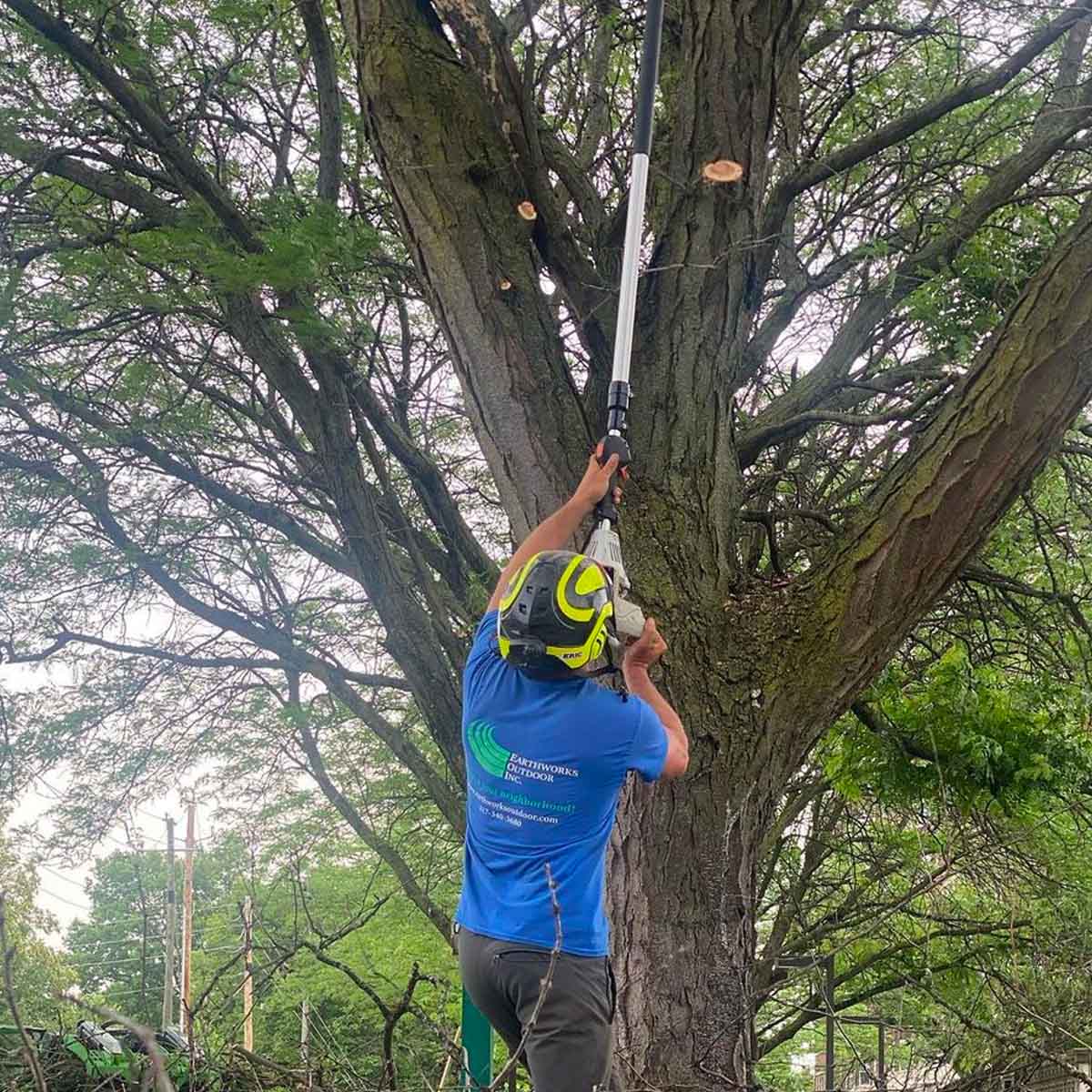 Tailored Tree Enhancements
In addition to improving the health and safety of trees, tree trimming also helps to enhance the beauty of a property. Earthworks Outdoor's arborists take the time to understand the homeowner's needs and preferences, and they work closely with them to create a tailored tree trimming plan that will meet their specific requirements. Our services include crown reduction, crown thinning, crown lifting, and shaping to name a few. The arborists at Earthworks Outdoor are also trained to remove hazardous trees and to provide emergency tree removal services in case of unexpected weather conditions or other emergencies.
At Earthworks Outdoor, safety is a top priority. Our arborists undergo regular safety training, and they use the latest safety equipment and techniques to ensure that they are protected while carrying out tree trimming services. They also take care to protect the homeowner's property by using barriers, mats and other protective equipment.