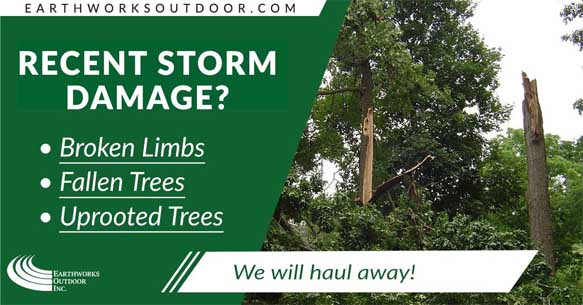 Indianapolis Tree Removal Service
At Earthworks Outdoor we offer Indianapolis tree services and so much more you can trust. Tree removal and other services can help to ensure that your lawn becomes the beautiful sight to behold that you desire.
To help ensure that you have an exceptional client experience, our helpful representatives are there with you every step of the way, from scheduling your consultation all the way to the completion of your project. You deserve a yard that you can be proud of and it is our passion to make your dream a reality.
Tree removal is a complicated and dangerous process that should only be done by trained professionals. By using a professional tree removal service in Indianapolis, you can ensure that the job is done safely and efficiently.
Trust Earthworks Outdoor for tree removal and tree cutting services. We provide you with a comprehensive tree removal plan from our years of professional tree removing expertise.
Find out more about your most trusted local tree removal service.